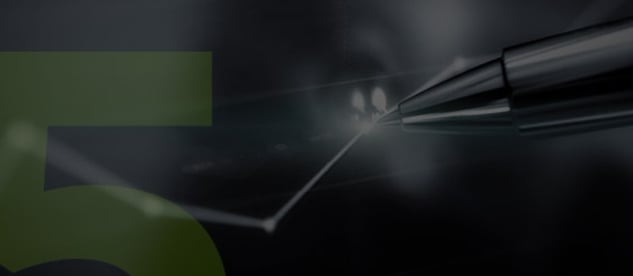 As the impact of the Coronavirus pandemic continues to spread around the globe, it has become very real for Australia.

The uncertainty about how the virus may impact our families and friends, our employees and colleagues, our businesses, and our community more broadly – has understandably increased anxiety levels.

We continue to be mindful of the impact the virus is having on our community, with the health and wellbeing of our employees and clients remaining a priority.

We would like to reassure clients that we are monitoring the situation closely and following the advice of the Australian Government and medical professionals, to ensure that we are doing all that we can to mitigate the risks of infection.

Based on current advice, our office is open as usual. Our building's management have advised heightened cleaning procedures, including extra hand sanitising units in high use areas, an extensive cleaning program, and regularly monitoring cleaning frequencies and checks for quality control.

We ask anyone who may be unwell (including with mild cold symptoms) or who has recently returned from overseas travel, to avoid visiting our office. This is for the protection of our staff, families and clients. Please call us to make alternative arrangements. We have access to Zoom conferencing technology and Microsoft Teams, so we can continue to host meetings and teleconferences without requiring physical meetings.

As we've already seen, the situation continues to evolve incredibly quickly, and we appreciate your assistance, preparedness and co-operation, as we may need to make further changes to our approach at short notice. We are not intending on closing our office at this stage but are closely monitoring the situation as it escalates, and upon further recommendations and/or announcements from the Australian Government and medical professionals.

Our technology supports the ability to work from home so if there is a need to work from home we have the IT infrastructure to enable this very quickly. As many of our clients and business owners have done or are in the process of initiating, we will be proactive in making arrangements for our Team members to work from home, in order to be best placed in continuing to support you and protecting everyone.

Importantly, we recognise that in these challenging times, the major objective of all business is now focused on contingency and planning considerations – and critically, the cashflow impact upon each business.

There are a number of avenues available to assist you including the stimulus package announced last week, further announcements yet to come, ATO payment deferral requests and negotiation of ATO payment plans, requests for deferral of monthly loan finance repayments with financiers, requests for rent relief, and discussions with customers and suppliers in relation to receipts/payments and timing of cash transactions.

Rest assured we are resourced and ready to assist you in managing your business during the present stressful financial and economic environment.
RELATED: Issue #123 - Surviving a Crisis: Coronavirus and beyond
Back to The Koustas ORAcle